WTSM SERIES SUBMERSIBLE MIXER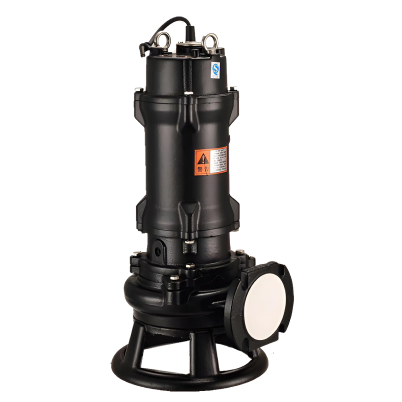 Application:
Wastewater lift station.
Municipal wastewater treatment plant.
Building wastewater treatment system.
Livestock animal nusbardy wastewater treatment system.
Hospital, school, community, etc. wastewater treatment system.
Food, paper, mining, textile, leather, chemical industry, etc. wastewater treatment system.
Water purification system.
Motor
Squirrel-cage, induction motors are F class insulation, motor protection grade is IP68.
Non-clog impeller
Well statically & dynamically balanced Non-Clog Impeller is designed to allow sizable spherical solids to pass the flow passage easily without clogging. It adopts rigorous technics so that vibration and noise can be farthest reduced.
Mechanical seal
The mechanical seals protect the motor from contacting the pumping liquids. Two seals are in series with each other and individually work to provide the motor with a dual protection.
Auto-setter (options)
To allow pump for easy installation, maintenance & reparation, as it is no need to empty the tank first.
Leakage detector
Built-in leakage detector in the oil chamber can detect leakage from the damage of the mechanical seal. (Less than 15 kW options, no less than 15 kW standard).
Built-in leakage detector in the wiring box and motor cavity of large power pumps can check if there is a leakage in it. The leakage detector offers pump an automatic protection (Not standard, no less than 132 kW options).
Heat-protector
Built-in heat protector in motor – can prevent the motor from burning out, overload & overheating. (Less than 15kW options, less than 15kW standard).
Built-in heat protector in bearing – when the bearing is abnormal and the temperature rises to disconnecting temperature, the protector automatically cut off power supply to protect the bearing. (Not standard, no less than 18.5kW options).
Cooling house (options)
Pumps make use of inner pressure of pump cavity to make liquid continually entering in space between cooling house and motor outer, to take away the heat of the motor, to make sure the regular work of the pump in low water level (No less than 18.5kW options).
Interested? Contact Us Now!