WTSM SERIES SUBMERSIBLE MIXER
PRODUCT DESCRIPTION:
Model WTSM Submersible Mixer, a key equipment used in the water treatment technology, can meet the technological requirement on the homogeneity of two-phase solid liquid flow and three-phase solid liquid-gas flow and fluidity in the bio-chemical process in the flow path of the water treatment technology. It is composed of the submersible motor, vanes, installation systems and so on. The submersible mixer belongs to the structure of the direct connection type. In comparison with the traditional high-power electric motor for speed reduction through the speed reducer, it is characterized by compact structure, low energy consumption, convenience in maintenance and repair and some other advantages. The vanes are made with the process of precision casting or punching, leading to high precision, large thrust as well as simple, nice-looking and streamlined profiling. The series of the products are suitable for usage in such locations as requiring solid-liquid agitating or mixing. The schematic drawing of the structure is shown as follows: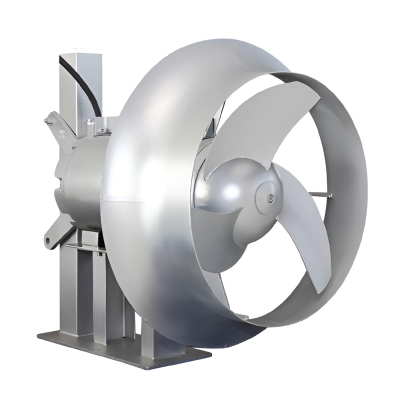 The submersible mixers are mainly used for the purposes of mixing , agitating and making ring flows in the process of municipal and industrial sewage treatment and can also be used as the maintenance equipment for the landscape water environment ; through agitation , they can achieve the function of creating water flow , improving the quality of the wate body , increasing the oxygen content in water and effectively preventing the sedimentation of the suspended substances.
Conditions of usage
In order to ensure the normal operation of the submersible mixer, please make correct selection of the operating environment and the operating modes.
– The highest temperature of the media shall not exceed 40 °C
– The density of the media shall not exceed 1150Kg / m3
– The scope of the PH value of the media : 5 – 9
– The depth of submersion shall not exceed 10m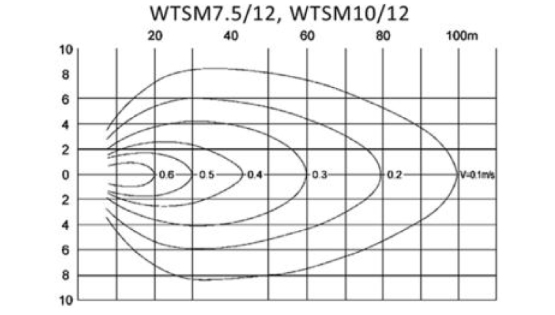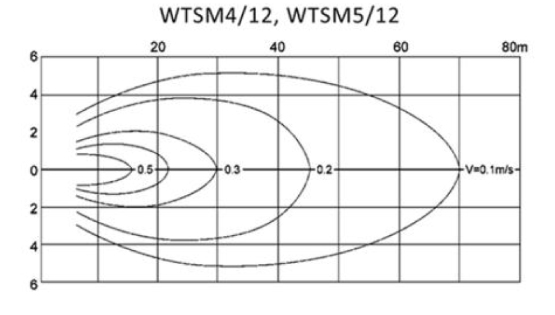 Interested? Contact Us Now!