MULTI STAGE CENTRIFUGAL PUMPS
TECHNICAL DATA
: Cast iron (0B, 0C, 0D, 0E, 0R, 0S, 0U) Stainless steel (4B)
: max. 190 C, depending on the shaft sealing and the materials execution
: max. 40 bar, depending on the operating temperature
: Stuffing box or mechanical seal
: Suction flange, according to DIN 2501 PN 16, Discharge flange, according to DIN 2501 PN 40
: To the right (clockwise), when looking at the pump from the drive end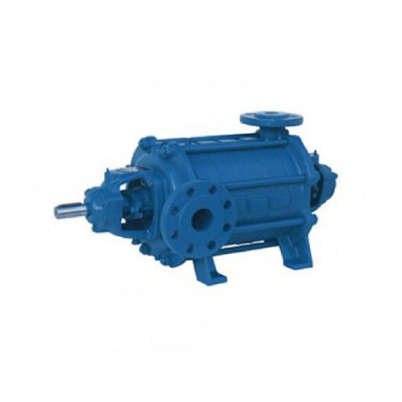 Specifications:
Horizontal multistage centrifugal pumps with sectional casing and closed impellers. The manufacturing program covers six sizes, with 2 up to maximum 13 stages, according to the size, the speed and the shaft seal. Axial thrust balancing is carried out by balancing the impellers separately. The remaining axial thrusts are taken up by adequately sized antifriction bearings.
The impellers, diffusers, as well as the wear ring from size 65, are interchangeable between stages.
Arrangements combining impellers of different diameters permit, within the application field, optimum matching to the required performance characteristics with the performance curve.
On the suction side, the mounting feet are arranged on the casing of the first stage. By this means, it is possible to ensure easy adaptation to different installation conditions, even subsequent to initial installation, by pivoting the suction head casing.
The driver is arranged on the suction side but discharge side driver or driver on both sides are possible on request.
All sizes can be supplied with one or more dummy stages, on request.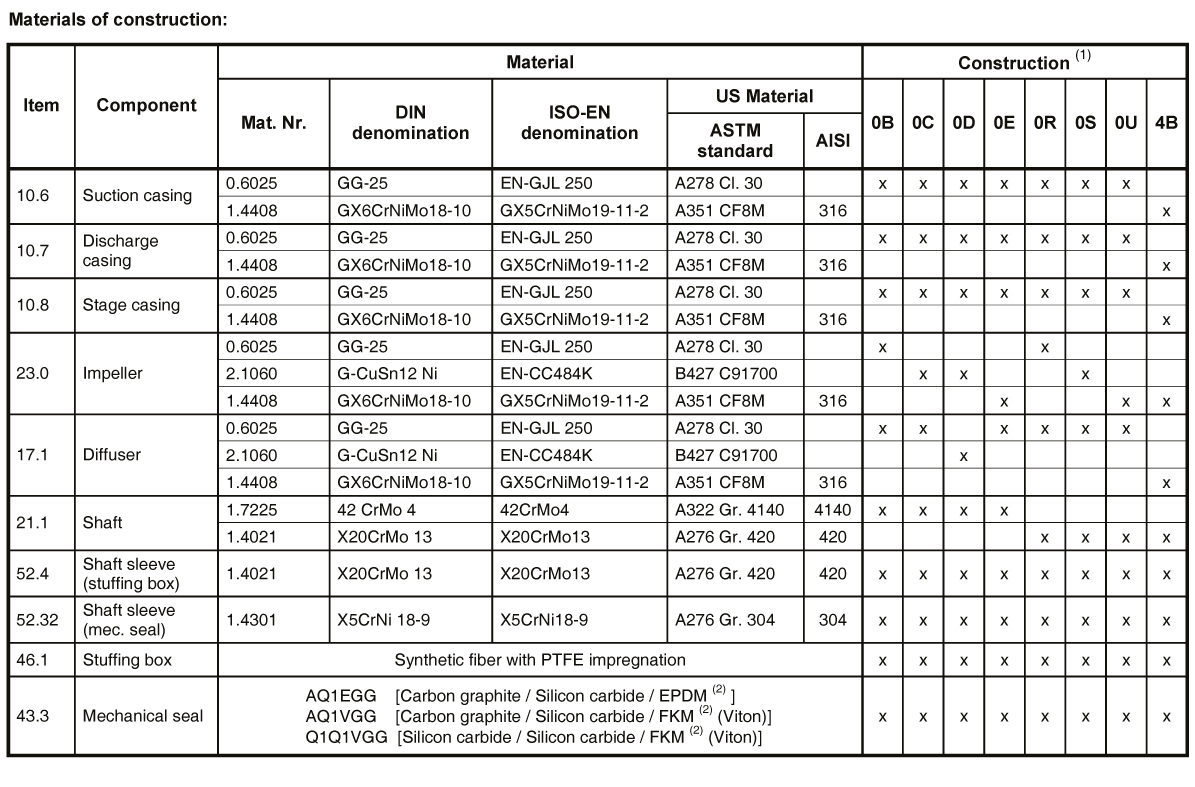 Interested? Contact Us Now!